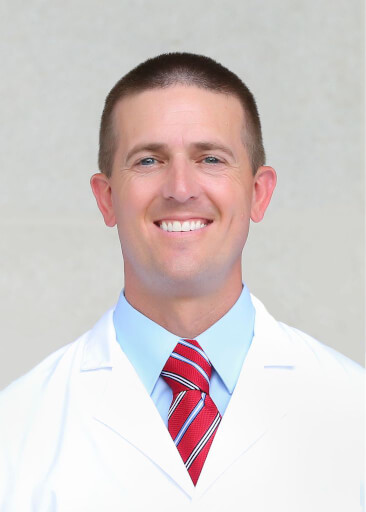 Dr. J.T. Ruxer is a Doctor of Osteopathic Medicine and is Board Certified in Anesthesia Pain Medicine as well as Physical Medicine and Rehabilitation. He was born in Louisville, Kentucky and raised in Middle Tennessee and Southern Indiana. He then chose Western Kentucky University in Bowling Green, KY before pursuing his Doctorate of Osteopathic Medicine from Pikeville College's School of Osteopathic Medicine where he graduated in 2009. With a passion to help others experience true and lasting recovery, Dr. Ruxer completed both his residency in Physical Medicine and Rehabilitation and his Fellowship in Pain Medicine at the University of Louisville in Louisville, Kentucky.
After working with a pain management doctor in medical school who was excellent at caring for and improving the lives of his patients, Dr. Ruxer realized that Pain Management was the place where he could make the biggest difference. His kind demeanor and optimistic spirit are a credit to his success in working with patients. He has been practicing in Paducah since 2014 and received The Paducah Sun Readers' Choice Award for Best Pain Management Physician in 2018, 2019, and 2020.
On any given weekend, Dr. Ruxer may be found fishing or hunting, spending time with family, or when possible, traveling. He loves time outdoors as a retreat for rejuvenation and keeping his mind clear and ready to always keep his patients a priority. If you're looking for a down-to-earth, passionate physician that is dedicated to his practice and the well-being of his patient, look no further.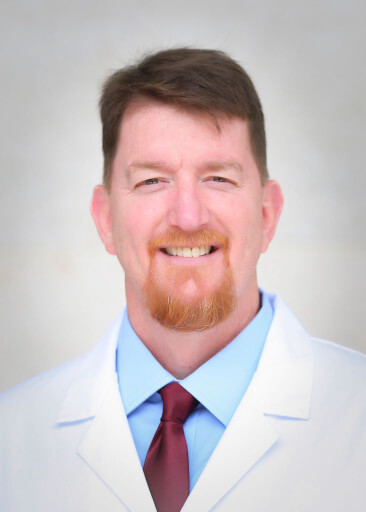 A veteran and true American Hero in his own right, Leon Kehrer is also board certified in Family Medicine by the American Academy of Nurse Practitioners. He first received a Bachelor's degree from Murray State University in Occupations Safety and Health before attending Southern Illinois University where he graduated with a Bachelor's in nursing in 1999. Leon joined the United States Air Force, where he enlisted and served as a medic for nearly 16 years. He then flew Air Evacuation for more than 12 years, achieving the rank of Major.
Having been deployed into combat and combat support zones eight times, Leon knew first-hand the difficult experiences physical and mental trauma could have on patients. This led him to complete his Master's of Science in nursing from Frontier Nursing University in 2009. As a Nurse Practitioner, Leon began working in Western Kentucky and Southern Illinois as a hospitalist while also moonlighting in the Emergency Department and for the Department of Corrections.
Now living with his wife just south of Paducah, Leon enjoys supporting local veteran organizations, being involved with his church, and spending time with his adult children. His life experience has now culminated working in pain management and having the ability to help people with both their mind and physical health, knowing that he is helping his patients live a better life.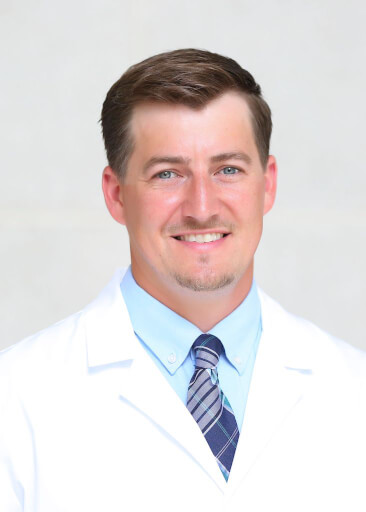 Dustin Thompson is a Board-Certified Adult Gerontology and Acute Care Nurse Practitioner with the Association of Critical Care Nurses (AACN). Born and raised in Metropolis, Illinois, Dustin chose Murray State University for his Bachelor's in Science and Nursing. After working for five years as a critical care nurse at Lourdes Hospital, he became a Hospital Clinical House Supervisor for two years while still taking on extra duties needed for clinical nursing. Always the over-achiever, Dustin went on to complete his Master's of Science in Nursing at Walden University of Minneapolis, MN where he pursued his specialty studies. Four years later, Dustin is living back in his hometown of Metropolis with his wife Kirstan and working alongside Dr. Ruxer.
Dustin was drawn to pain management due to the help he saw that it offered to patients with chronic pain. He became committed to helping patients improve their quality of life. He uses his strength of listening to develop a personalized treatment plan for each person to help them reach their most independent function and optimum activity levels.
Today, you may find Dustin spending time with his family, outdoors, or working out in the gym. He is finding his ultimate fulfillment in developing treatment plans and providing care that is changing people's lives for the better.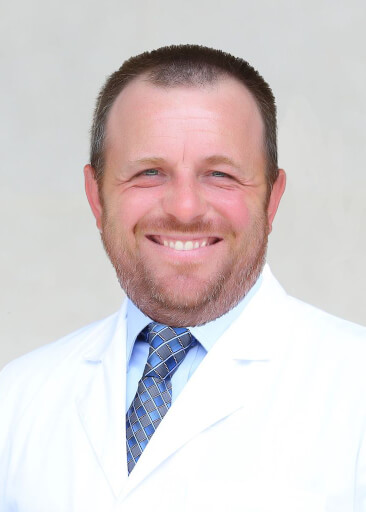 Shane Taylor was born and raised in Vienna, Illinois and has been in healthcare from the very beginning of his career. He first obtained his Certified Nursing Assistant (CNA) license through Vienna High School and went to work immediately.  He then went on to Shawnee Community college where he obtained his Associate Degree of Nursing (RN) before finishing his undergraduate Bachelor of Science (BSN) degree at McKendree University.  After finishing school, Shane spent 10 years working as an RN in the Intensive Care Unit, Emergency Department, PACU, and at Lourdes Hospital and Marion VA Medical Center as House Supervisor.
As a committed student, Shane decided to continue his education and went on to pursue a graduate degree from Walden University where he received his Master's of Science (MSN).  Upon graduating, he became a nationally board-certified Family Nurse Practitioner by the American Association of Nurse Practitioners.  He then began his work as a Nurse Practitioner at Union County Hospital Urgent/Convenience Care Unit.
As a previous chronic pain patient himself, Shane understood the need for quality treatment and decided to join Dr. J.T. Ruxer in the practice of pain management in the Fall of 2017. Shane resides with his wife and daughter on their cattle farm in Vienna. In his spare time, you may find him on the golf course or making sure his desk is in perfect order.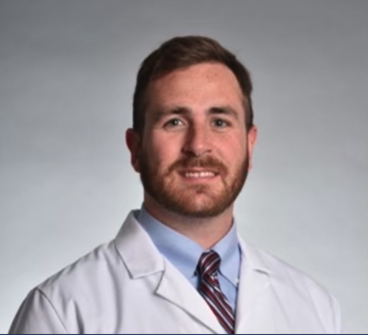 Dr. Cowley is a physician who joins the Elite Pain and Spine team after completing training in Anesthesiology and Pain Medicine. He was born and raised in Lexington, Kentucky.
In high school, Dr. Cowley's anatomy class was taught by a local pain management physician. This first exposure to pain medicine inspired him to pursue a career in medicine with the goal of helping those who suffer from chronic painful conditions regain quality of life. Dr. Cowley takes pride in his ability to listen to others in order to develop an individualized care plan for each person.
Dr. Cowley enjoys spending time with his wife and young son, cheering on the University of Kentucky Wildcats, and spending time on the lake. He is looking forward to exploring all that Paducah and the surrounding communities have to offer.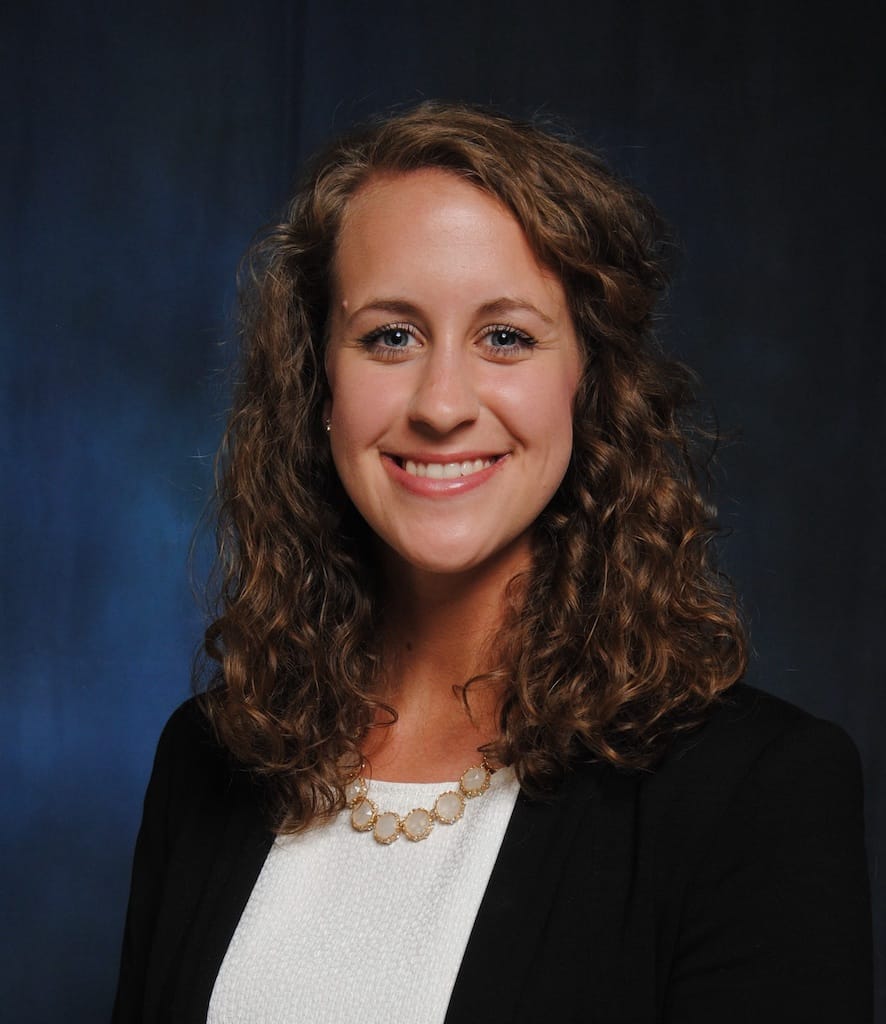 Dr. Holly Cowley is a Pain Management Clinical Pharmacy Specialist, She was born in Lexington, KY but spent most of her childhood growing up in Western Kentucky. A graduate of Paducah Tilghman High School, she went on to receive her bachelor's degree at Centre College in Danville, KY. From there, she earned a Doctorate in Pharmacy at the University of Kentucky and completed her first year of pharmacy residency at the Veterans Affairs (VA) healthcare System in lexington. It
was during this experience that she realized the impact that pharmacists can have in treating chronic pain, so she went on to complete a specialized residency in pain management and palliative care at the Tennessee Valley VA in Nashville, TN.
For the past 3 years, she has had the privilege of serving Veterans as a pain management clinical pharmacist at the Lexington VA, Holly is passionate about using her knowledge of pain medications to help improve the lives of those living with chronic pain.
Holly is excited to be living back in Paducah and have the chance to introduce her family to all that this community has to offer.